A Guide For Visiting Your Apartment Fitness Center In Fishers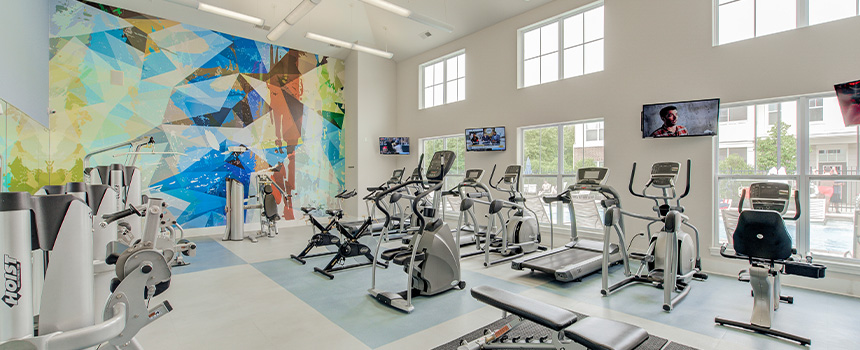 It's no secret why a great number of apartment communities include a fitness center among their many amenities: they are popular with Residents! When you make use of your apartment fitness center properly, it will help you lead a healthy life and improve your apartment living experience. You can benefit from your Fishers apartment fitness center even more if you know what to expect when using the facility and what's expected of you as a user.
Reach Your Fitness Goals in Your Fishers Apartment Fitness Center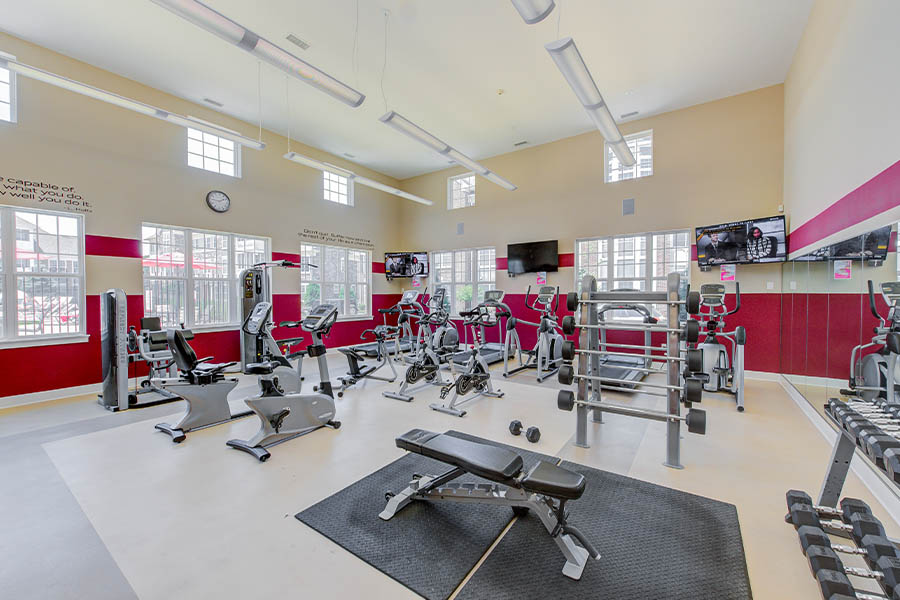 You know you should work out, but you might not have space for exercise equipment in your apartment. You might sign up with a local gym, but that requires extra time and money. The luxury of having an apartment fitness center in Fishers is likely to help you meet your desired fitness levels as it's more convenient. This fantastic amenity is just a short walk away, and you don't have to pay membership fees. There's a greater chance you will work out when you have an option in close proximity. Some complexes might even provide additional group classes for Zumba or yoga that are complimentary.
Your Apartment Fitness Center Is Intended to Serve Residents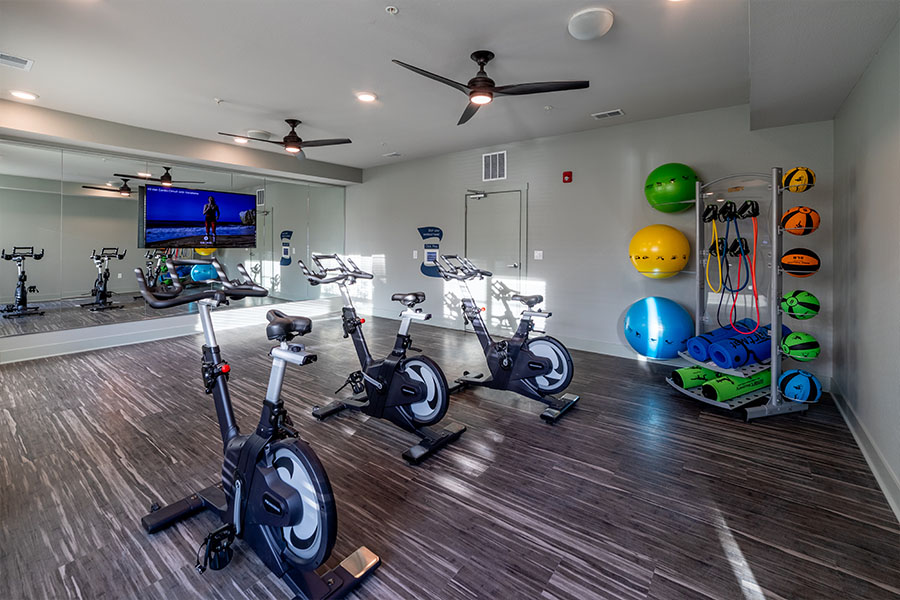 An extra advantage of your Fishers apartment fitness center is that it primarily serves apartment Residents and not anyone else. That means a calmer, more pleasant space and less competition for the elliptical. If you would rather go with a non-Resident, you might be permitted to bring a guest. Of course, you need to abide by the code of conduct for guests so other Residents aren't impacted. And when your apartment fitness center doesn't allow guests, you are still able to jog together around
the beautiful grounds of the property.
Your Apartment Fitness Center Has Requirements For Everyone's Safety
In the same manner as any other workout facility, your apartment fitness center in Fishers has guidelines all users must abide by. You usually will find them put up around the main entrance, or you might have received them when you picked up your keys to the facility.
Become familiar with the regulations before using the fitness center. They are designed to create a safe, pleasant environment so all Residents can continue enjoying the dedicated exercise space. When you neglect to follow the rules, property management might revoke your access to the fitness center.
Rules will fluctuate depending on the community, but they might include rules like these:
No eating or open containers.
Use equipment only as intended.
Do not let anyone borrow your key.
Standard Gym Etiquette Is Expected At Your Apartment Fitness Center Too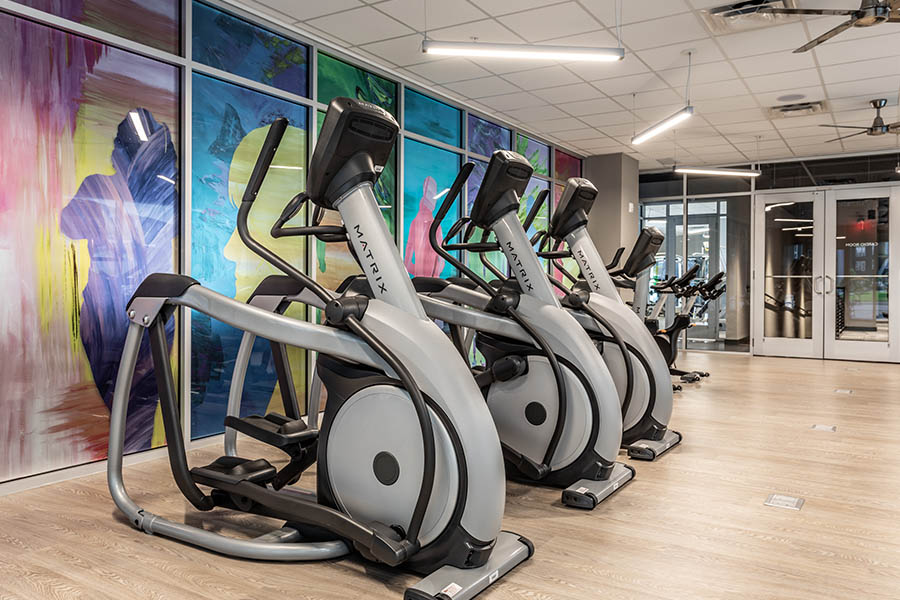 Your apartment fitness center has established restrictions, but there are some implied rules of conduct as well. Like at any neighborhood facility, you're expected to adhere to some basic etiquette when visiting the fitness center. Doing so makes everyone's workout experience more agreeable, so keep these things in mind:
Limit your time on popular items like treadmills in the event the fitness center is full. Use a device for a maximum of half an hour so other Residents are afforded a chance.
Listen to your workout mix with earbuds so that it doesn't disturb surrounding occupants. If the fitness center has TVs, lower the sound level so it's to a point only audible for you. And step outside if you must respond to a call.
Clean off the equipment after using with a towel or disinfectant wipe.
Return weights to racks and shut down treadmills and ellipticals.
Find Preferred Apartment Amenities At The Hamilton Luxury Apartment Homes
It's simply not home without amenities that fit your daily routine. Find your new home with your favorite amenities at The Hamilton. Our friendly staff are here to help. Contact us at 317-900-4375 or request a tour to learn more.