Are Studio Apartments The Same As Efficiency Apartments In Fishers?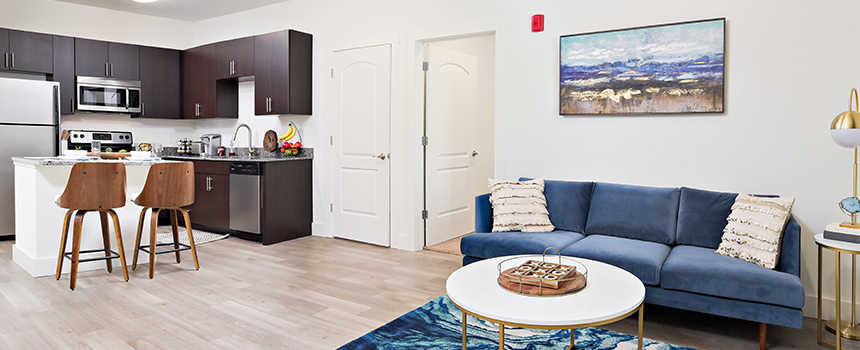 When you're on a search for a small apartment, you could come across the words "studio apartment" and "efficiency apartment." At first, these labels could appear to be identical, but they're actually two unique apartment styles. Although they are both limited in space and economical, studio and efficiency apartments in Fishers have some key differences. If you understand these differences, you will be able to discover which one to make your new place.
What Is A Studio Apartment In Fishers?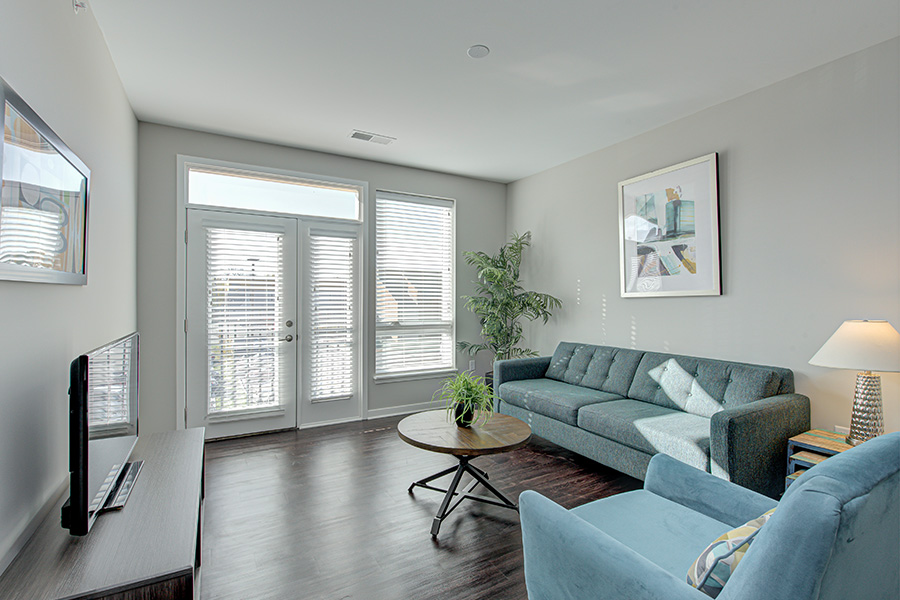 If you're picturing in your mind's eye a small apartment, you're in all likelihood thinking of a studio apartment. It's true that most studio apartments in Fishers have approximately 600 sq. ft., but it's their design that makes them stand out from other apartments. While many
apartment floor plans
have clearly defined rooms, studio apartments feature an open design. The kitchen, bedroom, and living area are all together. Generally, you will only have a bathroom and closet separated from the rest.
You still get some variation with studio apartments. Some options have a loft for sleeping that provides some privacy, and others employ an L-shaped layout making a nice corner for a bed. You may discover different studio apartment kitchens as well. Regardless of their smaller dimensions, studio apartments do have full kitchen spaces, and sometimes a small counter or bar and cabinetry can act as a natural separation point between your kitchen and living areas. And some studio apartments feature a large enough bathroom for both a tub and shower, while some units just include a shower.
What Are Efficiency Apartments In Fishers?
Efficiency apartments in Fishers may look like studio apartments, but they're intended to save even more space. They include very small layouts–some could be just 300 total square feet. The entirety of the apartment minus the bathroom is contained in one open area. Rather than a full kitchen, you will find a kitchenette with some appliances and a small strip of countertop area included. Within the tiniest of efficiency apartments, the appliances are smaller. You're likely to be presented with a space-saving bathroom too, with just a shower.
Will You Choose A Studio Or Efficiency Apartment?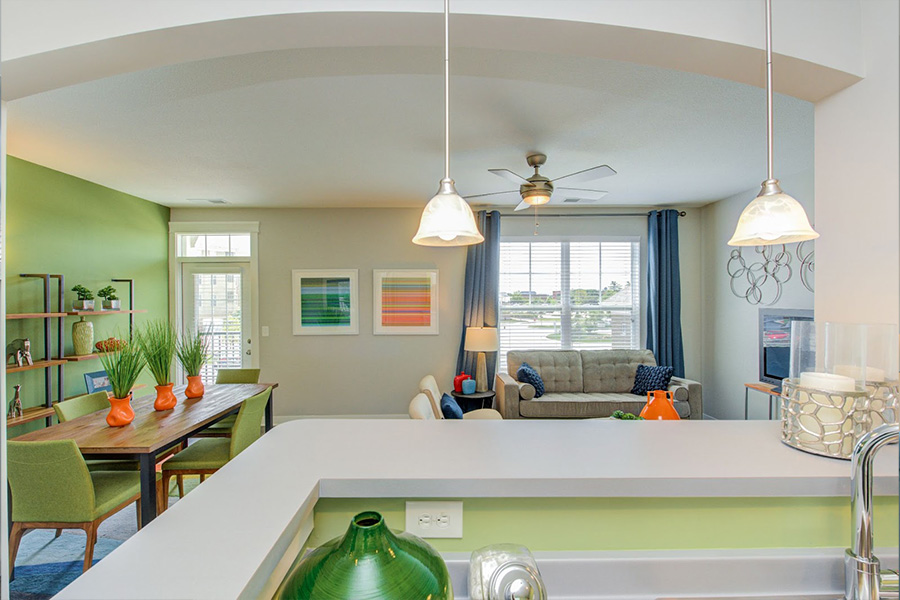 Now that you know the differing qualities of efficiency and studio apartments in Fishers, which will work best for you? That comes down to what matters most to you. Both types can save you money but are best suited for different lifestyles.
If you want a small apartment to rent and with the ability to host one or two guests, a studio apartment has just enough room for you to move around. If having features like a full kitchen is critical to you, then go with a studio apartment. A studio apartment generally is a better choice for people with pets as well.
If you travel a bunch or don't spend much time at home and only need a a place to sleep, you can save the cost of a full-size apartment by selecting an efficiency apartment. You can also balance out the increased living expenses within the heart of the city or other desirable location by selecting an efficiency apartment in the neighborhood of your choice. Even though your smaller rental may not have some amenities, you're still able to enjoy the amazing amenities found throughout the community.
Looking For Your Perfect Apartment? The Hamilton Luxury Apartment Homes Can Help
No matter what you require in your future apartment, The Hamilton Luxury Apartment Homes can help you find the best choice for you. We offer a lot of layouts and amenities that our Fishers Residents enjoy. To get started, dial 317-900-4375 or schedule a tour. Our courteous staff is happy to help!