Spend More Time Outside With These Apartment Patio Ideas In Fishers

Even though your Fishers apartment community has various open-air areas to enjoy, your unit's adjacent exterior area is your private link to nature. But it may not do much for you at first glance. And when it's plain like many apartment balconies and patios, you might wonder what you could do to enhance what little square footage you have. Fortunately, we will help you out. Try these small apartment patio ideas for Fishers and create an open-air oasis right outside your living room!
Take A Break Out Back With Appropriately Sized Patio Furniture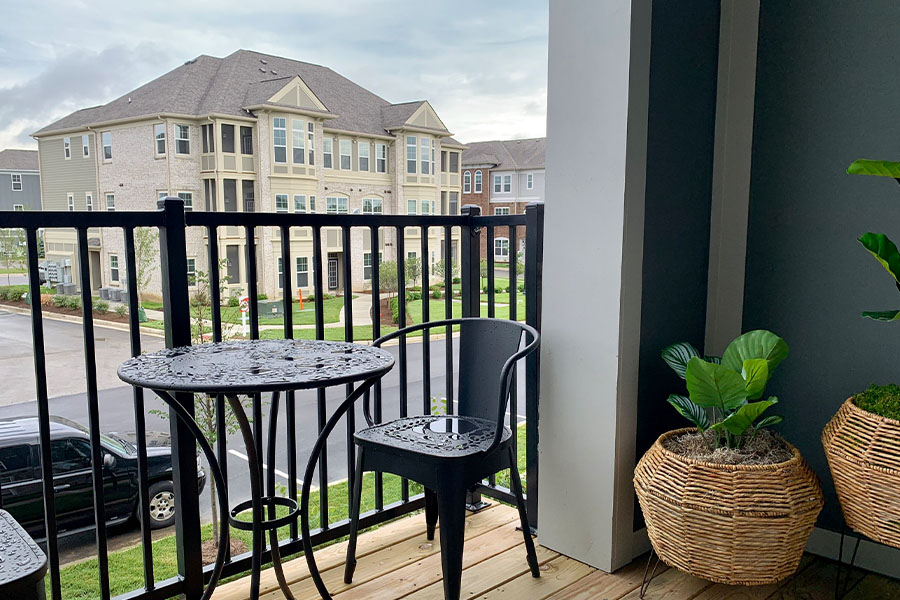 Even when you come home to
a sizable apartment floor plan
, your balcony or patio might not have an abundance of square footage. As a means to save space, stay away from large patio furniture and choose less substantial products. More sensible patio sets will accommodate your area better than an expansive outdoor sectional or full outdoor living set. Fold-up options fit in smaller spaces and are simple to store when it gets cold outside. Or you may contemplate attaching a hammock that you can quickly take down at the conclusion of your mid-afternoon rest.
Enjoy A Bit Of Color With A Lively Rug
You might give your patio a more unique feel with a fun rug. It should introduce a bit of pizazz to a mundane balcony or patio and feel more comfy underfoot than rigid concrete or wood. Search for an appropriate rug that will withstand the elements and is simple to clean. You might also chose a floor covering that blends with your patio furniture for a synchronized look.
Create A Green Oasis With Plant Life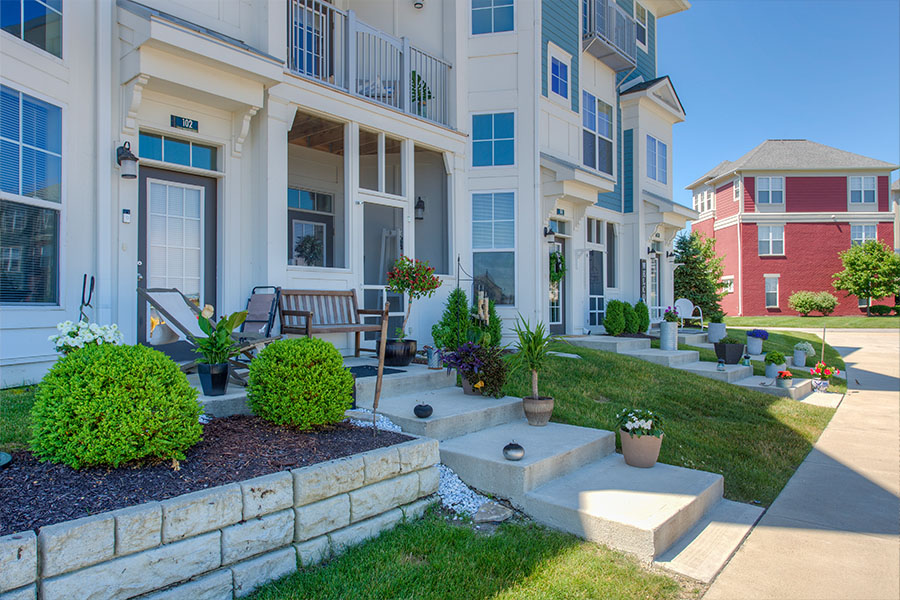 In the event you have a green thumb but no yard, you can still appreciate a garden of planters on your patio or balcony. Numerous kinds of vegetables and flowers grow well in planters. You could use a handful of strategically placed pots of flowers to embellish your patio or fill the space with an abundance of various plants. When there is a roof at the top of your outdoor space, pick plants that thrive in limited sunlight and supply plenty of water, as enclosed plants dry up rapidly.
Create Some Seclusion Behind A Balcony Privacy Screen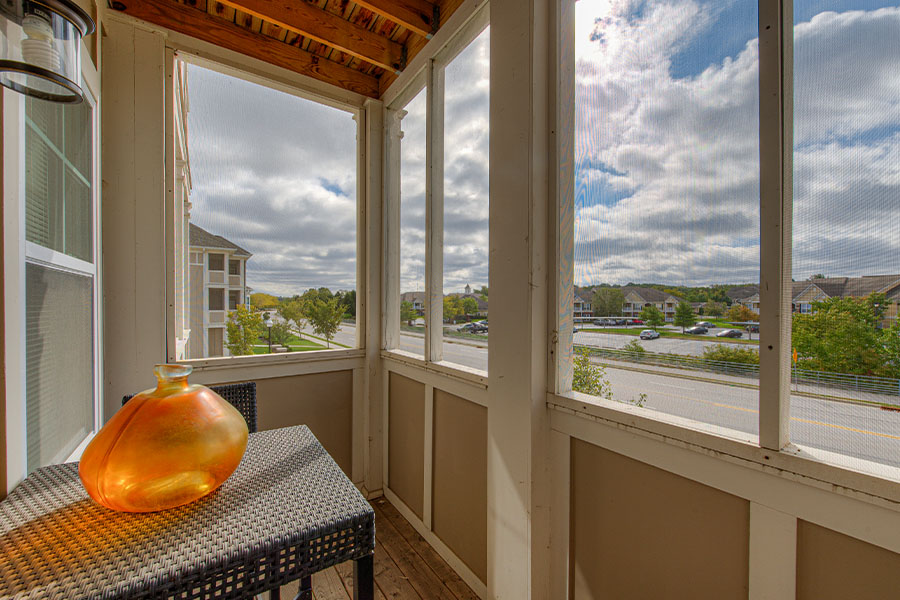 If you would rather it feels like you're in a secluded setting when you relax outdoors, consider a privacy screen for your balcony. These products are simple to install and unfasten later if you depart. They protect you from the eyes of onlookers while still offering a partial sightline to your surroundings while you take a break. A balcony screen will even help create
a better outdoor area for animals
and kids to have fun.
Add A Finishing Touch With Some Outside Decor
You are able to truly make your outside retreat your own with a couple decorative apartment patio ideas in Fishers. Entertaining or trendy outdoor-friendly accents will provide your patio a personalized touch. Incorporate an alluring wind chime, delightful garden accessory, or quirky artistic piece that you enjoy. A plug-in or battery-powered fountain or light on a table could give your patio some zen. Or hang party lights for a cozy setting at nightfall. You might even transform your patio with holiday decor each season!
Use Your Apartment Patio Ideas For Fishers At The Hamilton Luxury Apartment Homes And Make Yourself At Home
At The Hamilton, you'll have a pick of roomy upscale apartments with plenty of outside space to lounge and take a break. Or come explore our incredible on-site amenities. Call 317-900-4375 or schedule a tour to consult with one of our friendly leasing representatives about finding your future home.