Genius Apartment Bathroom Ideas In Fishers
The internet is chalk full of bathroom decor and storage concepts, but some may not work in your apartment. Some bathroom renovations might take up more room than you possess or be too lasting for an apartment bathroom. This is why we've collected several clever apartment bathroom ideas for Fishers Renters who have the drive to personalize their water closet and upgrade their apartment living experience.
Go Vertical To Discover More Storage in Your Bathroom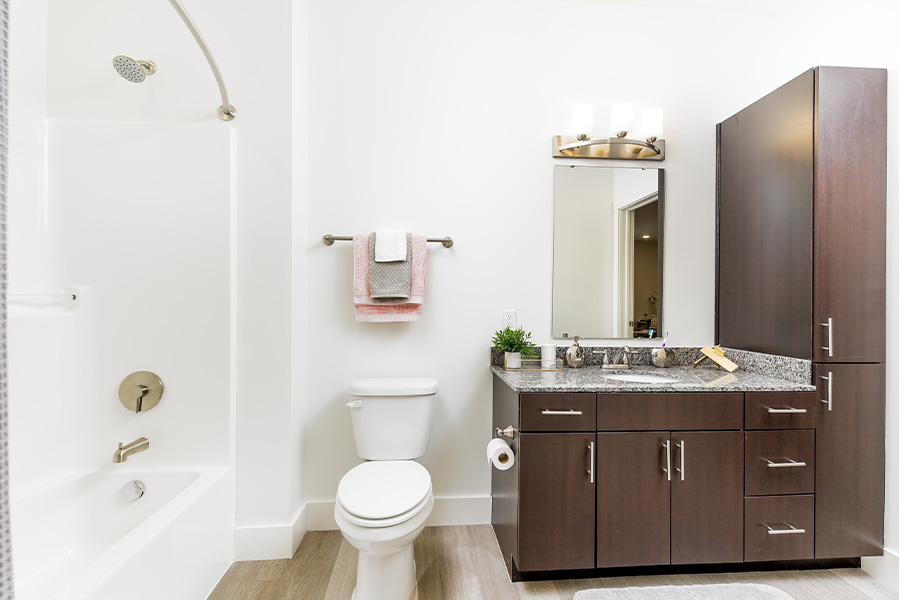 Does any bathroom come with adequate storage? The majority of
apartment floor plans
don't come with roomy bathrooms with plenty of built-in cabinets or square footage to add more in. In this situation, get vertical storage to keep everything neat and tidy.
You can buy space-saving solutions like hanging cabinets, over-the-door hanging organizers, towel hangers, and shower caddies. Craft your personal vertical bathroom storage by placing floating shelves where you need them. Or get wild with fun baskets hung on stick-up wall strips or even a chained basket swinging from the ceiling.
Once you have your vertical storage where you want it, keep your belongings organized with stylish but functional containers. For example, natural fiber baskets, fun painted jars, and metal canisters work as modern decor and convenient toiletry storage. Liberally buy identical containers or mix and match textures and materials in a coordinating style for a cohesive finish. No matter what you use, your bathroom will seem neater with all the clutter tucked away.
Bring Color To Your Bathroom With Accessories
You probably won't have a choice of bathroom paint wall paint, but that does not mean you won't be able to throw in some life in other ways. Take advantage of the plain wall color to add in any color option you love with wall art and decor.. Begin with a vibrant shower curtain and branch out from there. Add coordinating soap dispenser, toothbrush cup, and more. Your bathroom will seem more pulled together, and you are free to take your possessions with you to have the same look should you ever move.
Enjoy Your Own Upgraded Amenities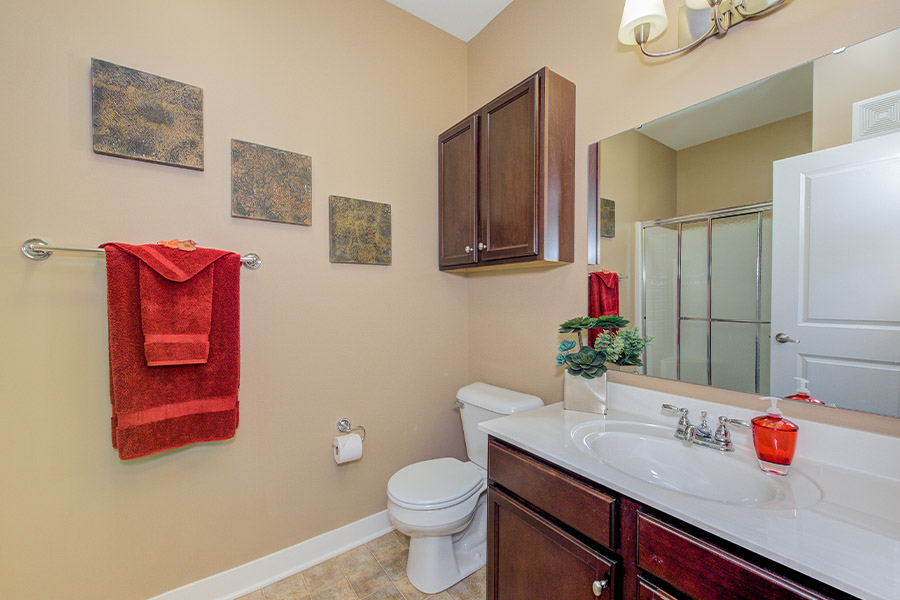 Your apartment community may have
amazing amenities
, but your bathroom may need a face lift. So you can do it by yourself by furnishing your own luxuries. Opt for fluffy, soft towels and . Splurge on a towel warmer. Add a bamboo bath tray, a custom-made candle, and a bath pillow and your Fishers apartment bathroom will transform into a spa!
Add Some Personality With Removable Wallpaper
Can't stand plain walls? Go with removable wallpaper. This product is apartment-friendly as it comes right off when you move. Place it to create an accent wall or add trim around your bathroom.
If wallpaper is too much work, you can also utilize various removable wall decals. Buy a set in your color palette and a favorite pattern or quote to lighten up your bathroom wall.
Swap The Shower Head With One You Like Better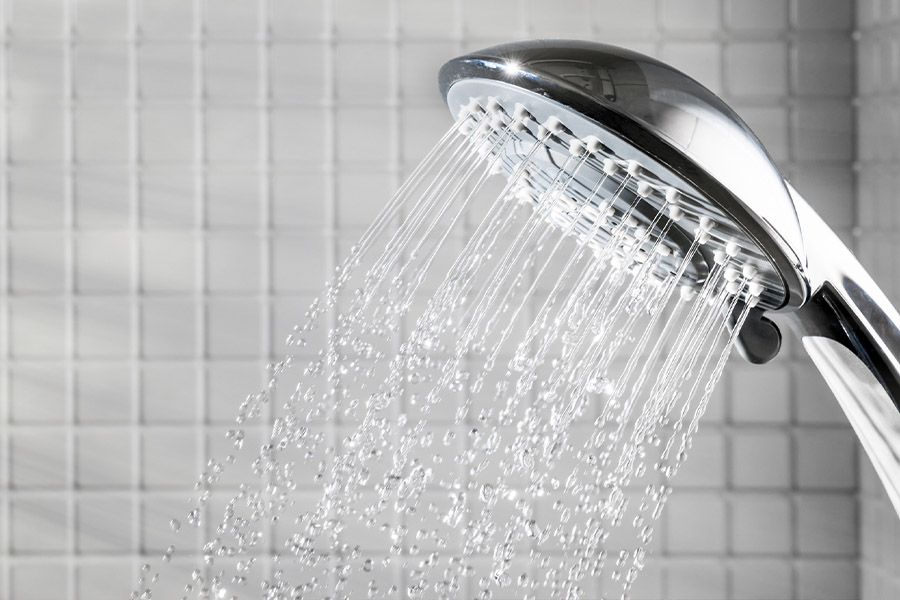 Everyone likes a cozy hot shower. Your showers will feel even more luxurious with a premium shower head. If your apartment shower is equipped with only a simple, static shower head, change it with a premium one. It's an easy project that won't break the apartment fixture, and you'll enjoy how a new shower head both shines and makes you feel.
Employ Your Favorite Fishers Apartment Bathroom Ideas In Your Apartment At The Hamilton Luxury Apartment Homes
Before you can personalize your apartment bathroom, you gotta have an apartment! The Hamilton has exactly what you'll love. Our spacious apartment layouts and luxury amenities will guarantee you treasure your bathroom and every room of your living space. Call 317-900-4375 or reserve a tour to discover more about joining our beautiful community.