Ways To Childproof Your Apartment In Fishers

You could have kids in your family or a newborn coming soon. Or perhaps you regularly host close friends and neighbors with youngsters. Regardless of your situation, if you expect to have infants or tots in your Fishers apartment, you'll want to do some childproofing to make sure everyone is protected. Here are some ideas to childproof your apartment in Fishers.
Childproof Your Apartment In Fishers By Moving Potential Dangers Out Of Reach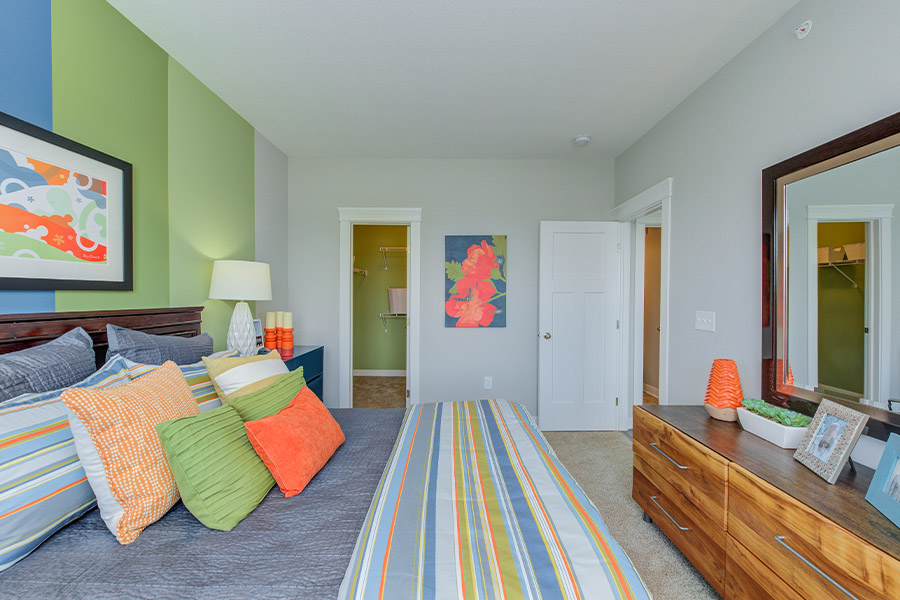 Small children are inquisitive and try to grab onto just about anything. The first step to childproofing an apartment in Fishers is to put dangerous, messy, or fragile items out of reach. Stroll through your apartment looking for items a child shouldn't be touching and relocate them all. That includes
Anything sharp.
Toxic chemicals.
Cords and strings that pose a strangulation risk.
Breakable knick-knacks.
Vital credentials or paperwork.
Vases and other filled containers.
Items that look edible but are not, like medicine or pet food and water.
Bookcases or other unsecured items that a child could try to climb and pull down.
Pens and pencils.
Use Child Safety Locks To Halt Toddlers From Rummaging Through Cabinets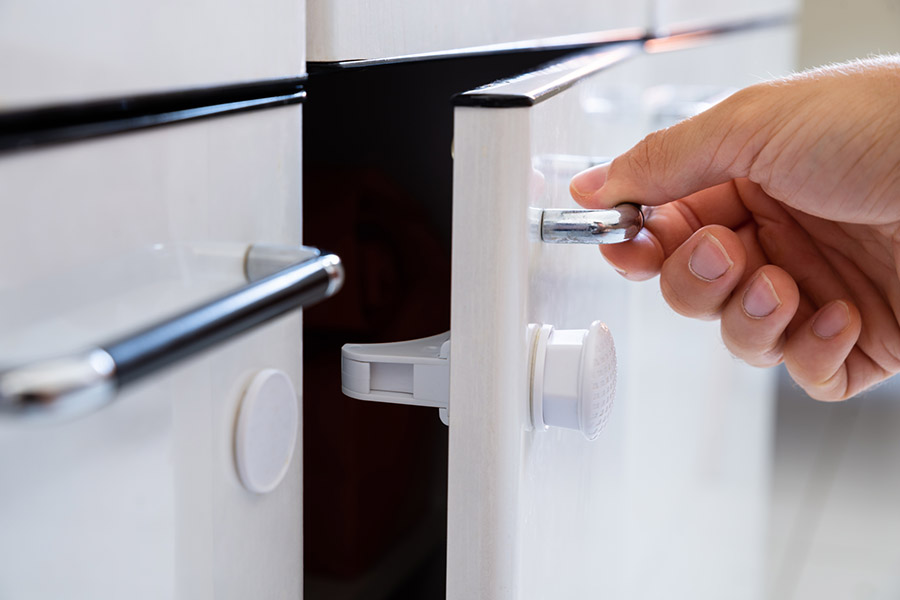 Even in
roomy apartments
, you'll have trouble finding enough higher, safe spots to place items. But you can still shield kids and your valuables by putting them in locked cabinets. You'll come across many different kinds of locking systems for sale. Some connect to cabinet knobs, while others cause cabinet doors to be impossible to unlock for little ones with still developing dexterity. And when the kid in your home likes to play in the refrigerator or commode, invest in locking devices for those too.
Install Baby Gates To Stop Little Friends From Wandering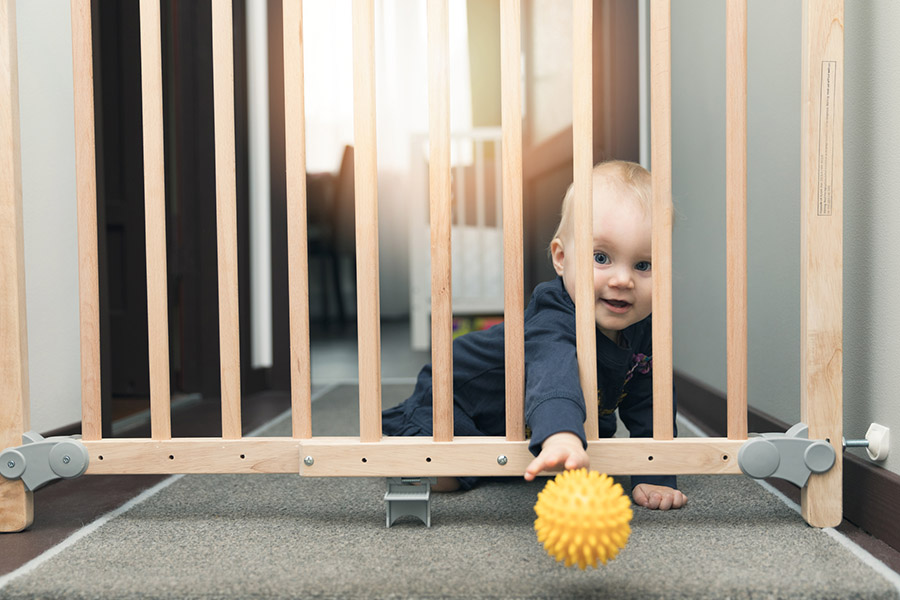 The second they become mobile, little ones try to wander about. In order to keep them in view and clear of hazardous areas like the bathroom or kitchen, employ a playard or easy-to-install gates to enclose them. A little playpen will be big enough for an infant and plenty of stuffed animals, balls, and other toys to keep them entertained while you're making dinner or trying to work. Collapsible playpens stow away easily when you don't need them.
When dealing with curious toddlers, safety gates will confine them in a defined location. Many baby gates are secured by tension so you aren't required to use your drill on surrounding walls. When you do need to employ your drill for a baby gate, plan to address the holes before vacating the premises.
Keep Children Inside With Childproof Entrance Locks
Kids sprout up in a hurry, and then all of a sudden, they're of a height to reach the knob on the front door and get out. To thwart them, invariably keep your door's chain locked whenever you have children in the house. If you don't have a chain or you often neglect to use it, think about using a door knob cover that makes it challenging for smaller hands to hold and twist. For sliding patio doors, try a sliding door flip lock. These adhere to the stationary segment of the door and stop kids from sliding the door when you activate the lock.
Prevent Disasters With A Balcony Barrier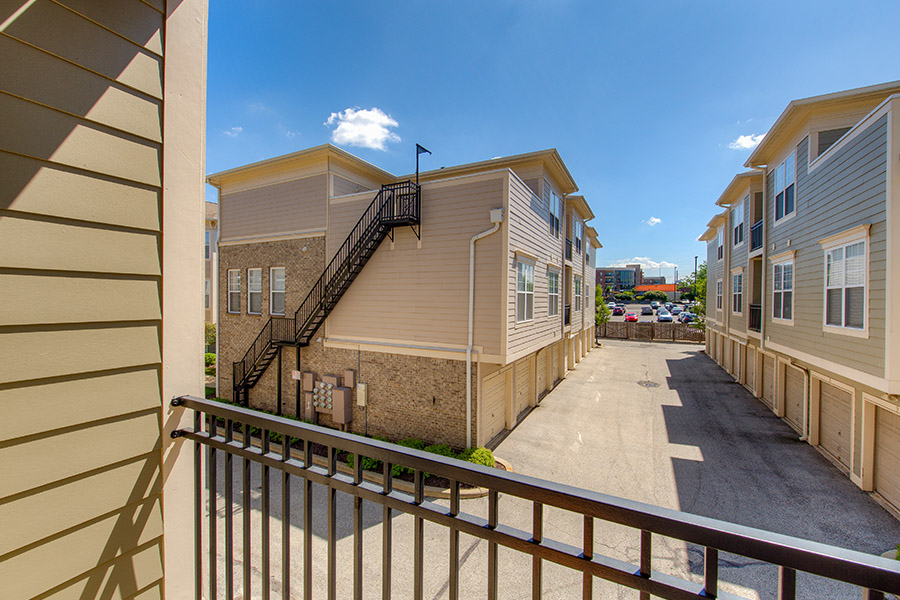 If you allow kids to have fun on your balcony, a mesh balcony barrier is mandatory. These have the appearance of screens and attach to your balcony to keep objects from escaping through rails. You might also opt for a a privacy product that does double duty in giving you privacy regardless of whether you have children around.
Make A Home For Your Friends And Family At The Hamilton Luxury Apartment Homes
Residents and their visitors of all ages enjoy habitating and getting together at The Hamilton. If you'd like to understand what makes our elegant apartments and amenities so popular, schedule a tour or dial 317-900-4375 to speak with one of our leasing agents.