How To Furnish An Apartment In Fishers

You've located the perfect apartment close to your workplace with all the facilities, dining, and recreation options you crave. The one drawback is you're not sure how to furnish it. You don't need to fret. Furnishing an apartment in Fishers is effortless if you adhere to a few basic recommendations. See how you can design a practical and inviting area you will love.
Know How Much You Can Spend And What You Should Splurge On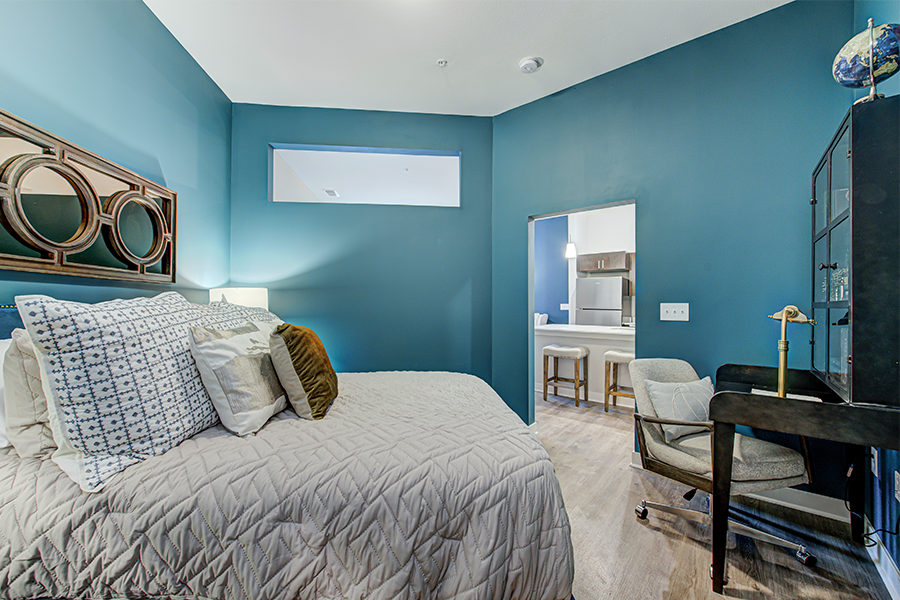 Understanding how much you can spend is the right start to furnishing your apartment in Fishers. You don't have to break the bank on pieces like side tables, dressers, and floor lamps. Furniture stores frequently have sales, and you can locate excellent deals on social media sites or by merely talking to friends and family.
One piece you might not want to try and save a bunch of money on is your sleeping arrangement. A good night's rest is essential to your health and performance at your job or school. It's wise not to sacrifice that to save a few dollars. In the bath, you may reduce costs on items like bath mats and bath curtains, but you'll enjoy a good, plush set of bath towels when exiting the shower.
Versatile Furnishings Are Great In Tighter Areas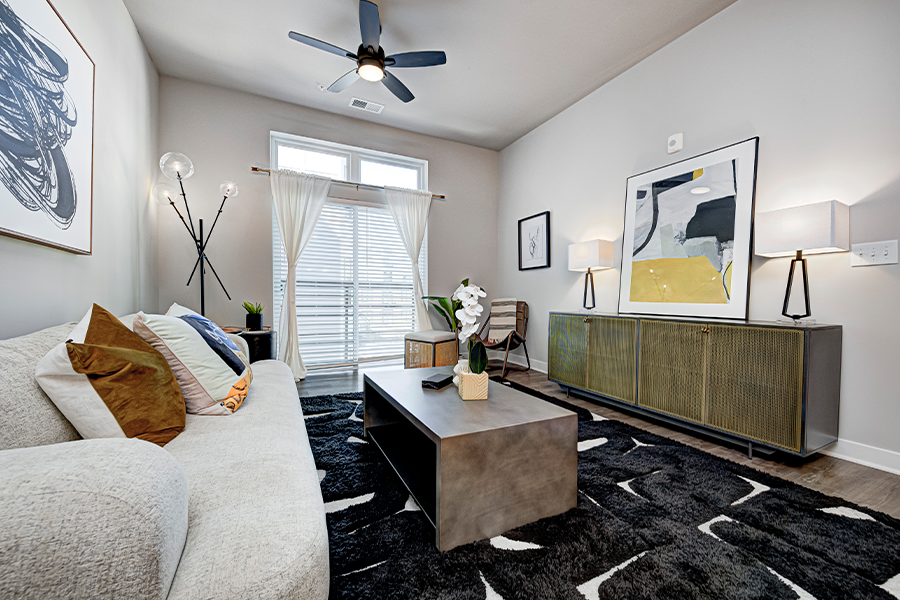 No matter how roomy
your apartment floor plan
is, you'll invariably be seeking extra room. There are plenty of ingenious ideas that will assist you. Consider these options:
Coffee table with incorporated storage areas: You'll need a coffee table, so why not use one with the bonus of extra storage? Some could include boxes, a movable compartment, or an uncovered platform.
Bed frames with drawers or space beneath: You will get bed frames with incorporated storage drawers for blankets or apparel and other options that offer enough room underneath for boxes.
Small bookcases as bed tables: A small bookcase is the optimal nightstand as you can place a table lamp on it while using the shelves for books or whatever you choose.
Fold-out sofa: Don't have a extra room? No worries. A fold-away sofa is a great alternative to create an supplemental sleeping space.
Smaller Is Better When Furnishing Your Apartment In Fishers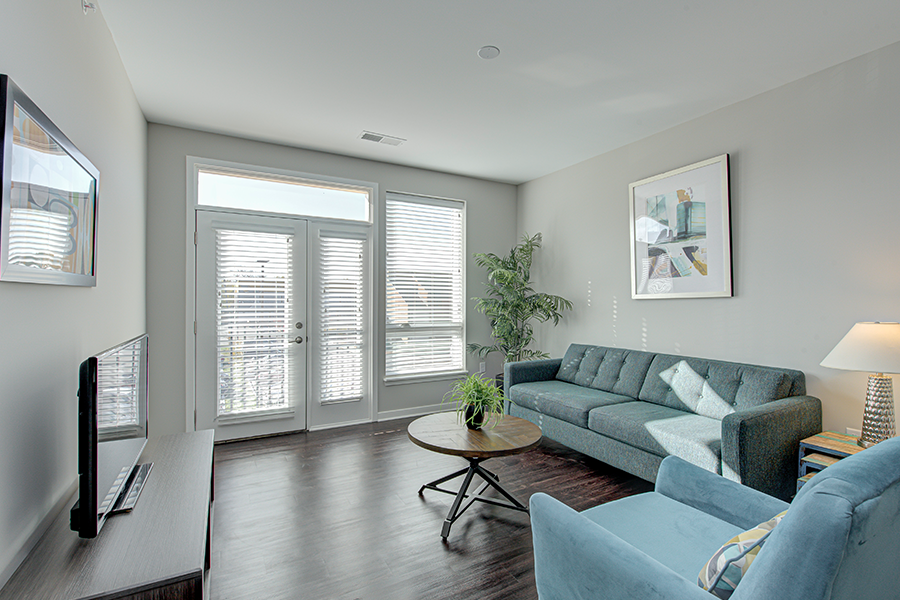 Knowing the dimensions of your rooms and making sure you have ample room to navigate and entertain friends is important. Don't try to crowd a sectional into a room more equipped for smaller pieces. If you would like extra seating, consider compact and more adaptable accent chairs. If possible, assess the space where furniture will likely be placed so you know exactly what you have to work with.
In the dining room, foldable drop leaf tables offer flexibility and added space savings. Round tables are better for space conservation and simpler for occupants and guests to move around. As a general rule, you should have a minimum of three feet of space between the chairs and the wall so people can slide back effortlessly.
Furnish Your New Apartment In Fishers
Now that you have some tips on how to furnish an apartment in Fishers, it's time to find your next community! The Hamilton Luxury Apartment Homes will make you feel right at home. Call 317-900-4375 or just schedule a tour to find your new home.