Six Effective Apartment Kitchen Ideas For Fishers Renters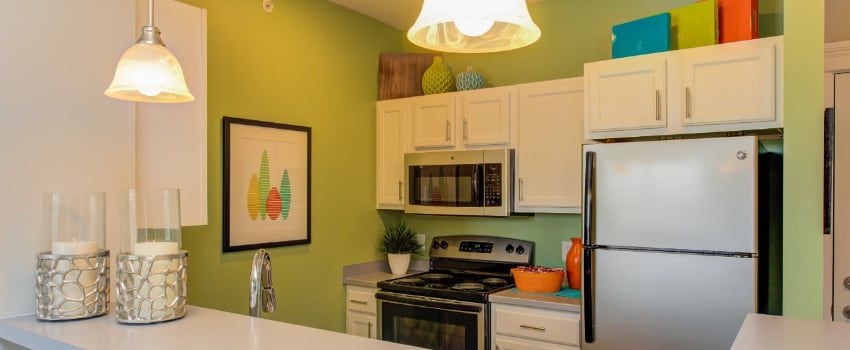 The fact that you're leasing doesn't mean your
cooking space
has to be anything short of extraordinary. With a few smart apartment kitchen ideas for your Fishers apartment, you will be ready to prepare a delicious dinner with style – regardless of the size of your space. Impress your guests at your next feast with your functional kitchen setup and unique style by using these simple suggestions.
Here are six helpful hints on how to freshen up your apartment's kitchen, no matter the size of your space or your floor plan.
Take Stock Of Your Most Frequently Used Kitchen Tools
Do you love to throw some ingredients in a slow-cooker and arrive home to a delicious dish that's perfectly cooked? Have you not plugged in your toaster in several weeks? Take stock of which cooking tools and appliances you use most and put other items away on a cabinet shelf. Not only will this save you space in the kitchen, but you'll save time when cleaning.
An Island Is Great For Your Fishers Apartment Kitchen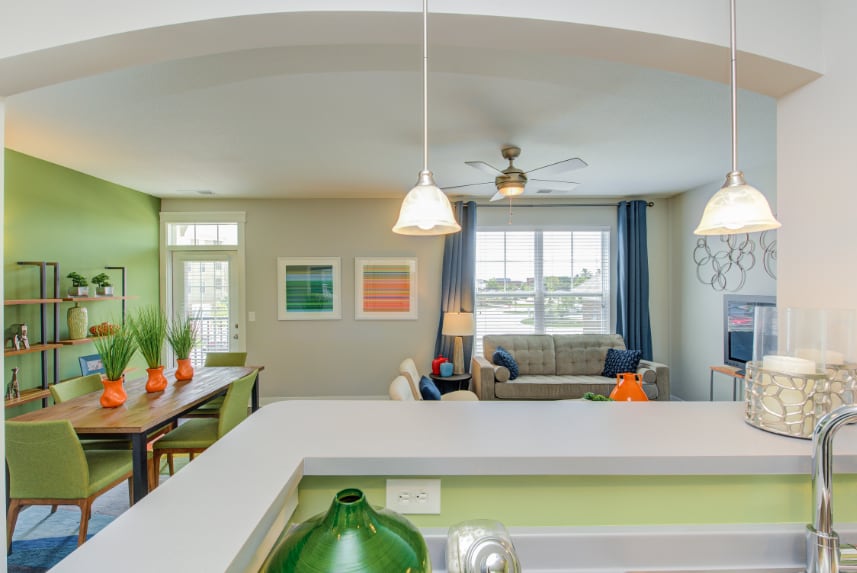 When counter space is at a premium, adding an island to your kitchen will offer the versatility you need. Add even more convenience to your apartment kitchen by getting a rolling island. These popular upgrades will function as an extra table, serving space, or they can be moved away when more room for guests is needed.
Hang Your Knives
One of the best space-saving apartment kitchen ideas for your Fishers apartment is to ditch the oversized knife block for a clever, wall-hung knife strip. Many restaurant kitchens take advantage of them for their ability to save counter space. Regardless of the shape or placement, a knife strip will bring a distinctive touch to any cooking space. Just be careful to install it where children can't reach!
Create More Space with a Peg Board
Wherever you need some extra space, putting up a pegboard may be an effective solution. Pegboards can support enough weight to hold heavier pans or be used to show off your mug collection in a unique display. A mix of plants alongside your frequently-used kitchen equipment allows you to hide your tools without stowing them in cabinets. A pegboard adds functional style to any apartment kitchen in spades.
Utilize Your Sink As A Prep Surface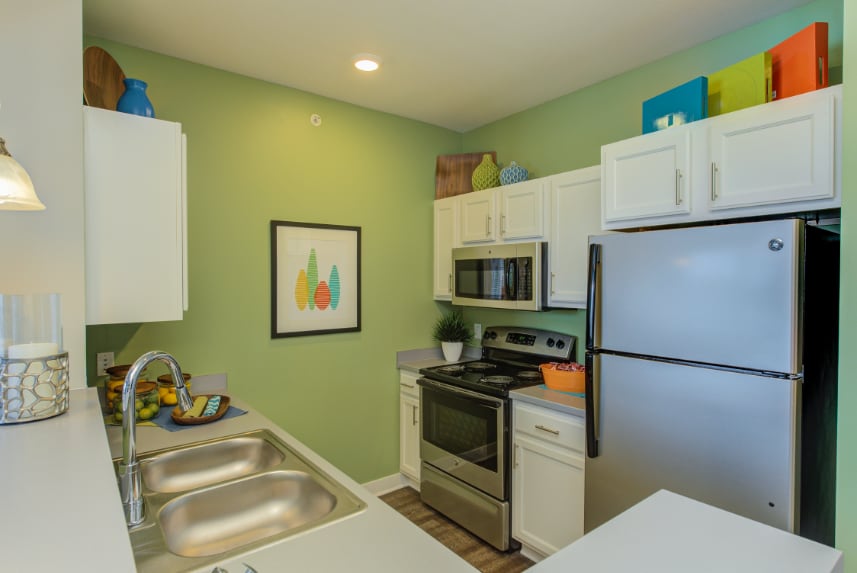 Sinks of any size can double as an extra area for any job. You can buy a sink cover for stacking plates or use it as a secondary cutting board. When you need your sink back, place the top back in a nearby cabinet. You can even situate your regular cutting board horizontally over the top of your sink for an instant sink cover.
Save Space With Backless Stools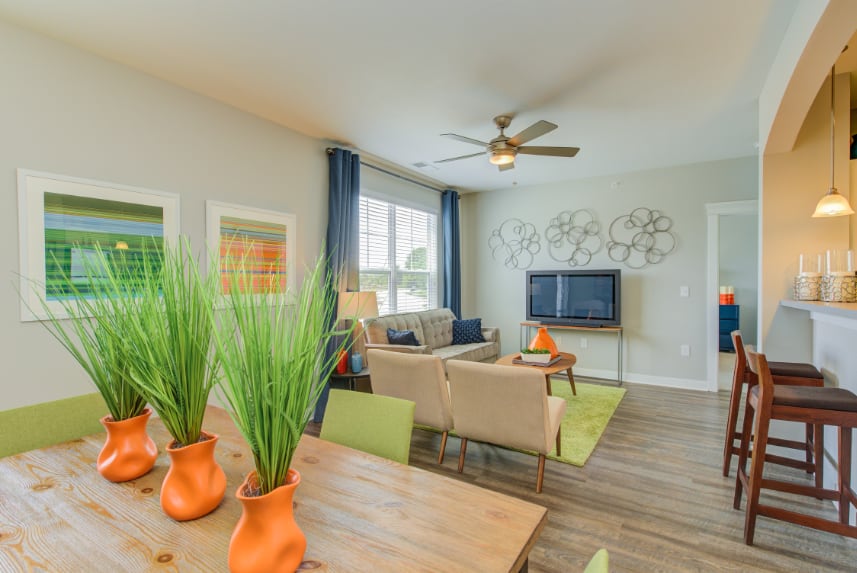 Backless stools for your Fishers apartment kitchen bar are a fantastic way to conserve valuable space without sacrificing seating options or style. Gently slide them under the bar when they aren't needed.
Upgrade To A Better Apartment Kitchen By Relocating To The Hamilton Luxury Apartment Homes
If you've done all the mentioned apartment kitchen ideas in Fishers and you're still feeling unhappy about your kitchen, take a tour and see the available kitchens at The Hamilton Luxury Apartment Homes. During the visit, you'll appreciate our kitchens' newer appliances and tasteful touches. You can schedule a tour by dialing 317-900-4375 or clicking the "schedule a tour button." Is visiting in person not possible? We offer virtual tours!