Top Tips For Apartment Entryway Decor In Fishers

When you occupy an apartment in Fishers, you probably don't have any say in the look of your unit's outside areas. But that doesn't suggest you aren't able to add some personality your front door and entryway. There are a range of straightforward, apartment-appropriate techniques to embellish your doorway. All you have to do is get a wreath, a bit of greenery, or a welcome mat to create some beautiful, inviting apartment entryway decor in Fishers.
Make Your Door Stand Out With A Stylish Wreath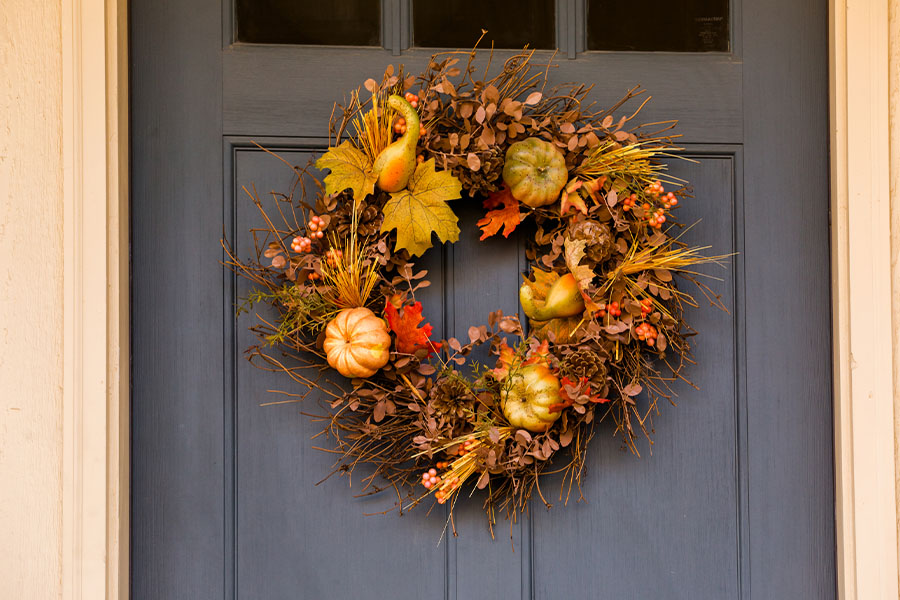 Sadly, apartment doors in a Fishers community might all seem similar. And unless you have your apartment number clearly labeled on the door, you may find that your friends are guessing which door to try! With that being said, adding an attractive wreath can help your place stand out from the rest.
You'll come across wreaths in various styles, colors, and sizes to fit your tastes and your entrance. Choose one you like enough to keep up every day or purchase a range of seasonal ones. And be certain your wreath is weather resistant if it will be outside in the outside conditions. To avert damage to your door, employ a metal or plastic wreath holder or a removable adhesive hook to install your adornment. And in the event wreaths don't interest you, you'll find plenty of whimsical signs and other things you can hang up at craft and home furnishing stores.
Have Fun With Holiday Or Season Themed Apartment Door Adornments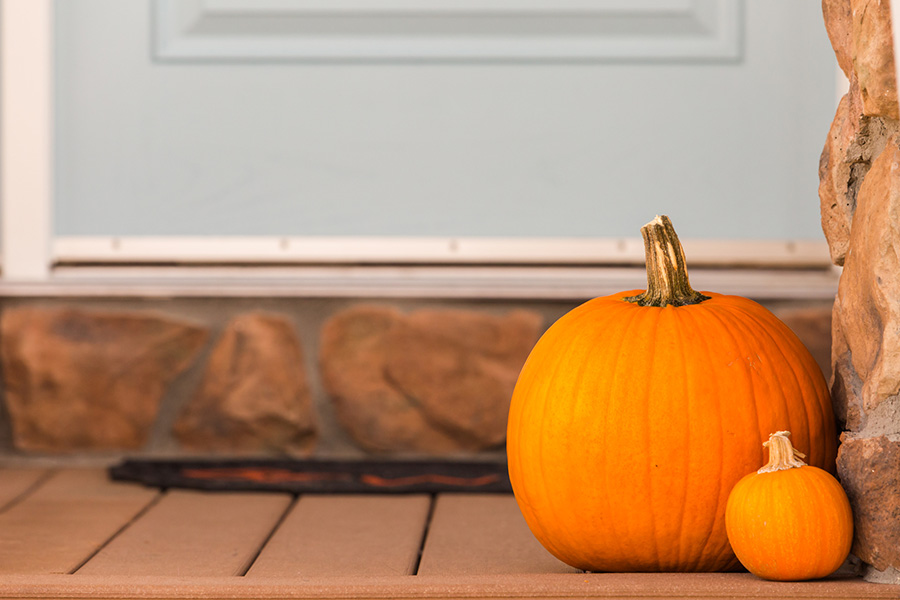 Holidays offer the perfect chance to decorate your Fishers apartment entryway. A couple store-bought expandable webs and spiders transform your door for Halloween. Some well-placed Christmas lights along the door frame looks merry. And a red, white, and blue display set up on your porch is a splendid touch for Independence Day or Memorial Day.
Even though, there's no need to hold back until a holiday to decorate. Get ready for football season by placing a blue and white horseshoe (or some other symbol for your preferred team). Streamers or a cute sign are excellent options for birthdays or special occasions. Or you can easily switch out door decor by season!
Greet Visitors With An Inviting Welcome Mat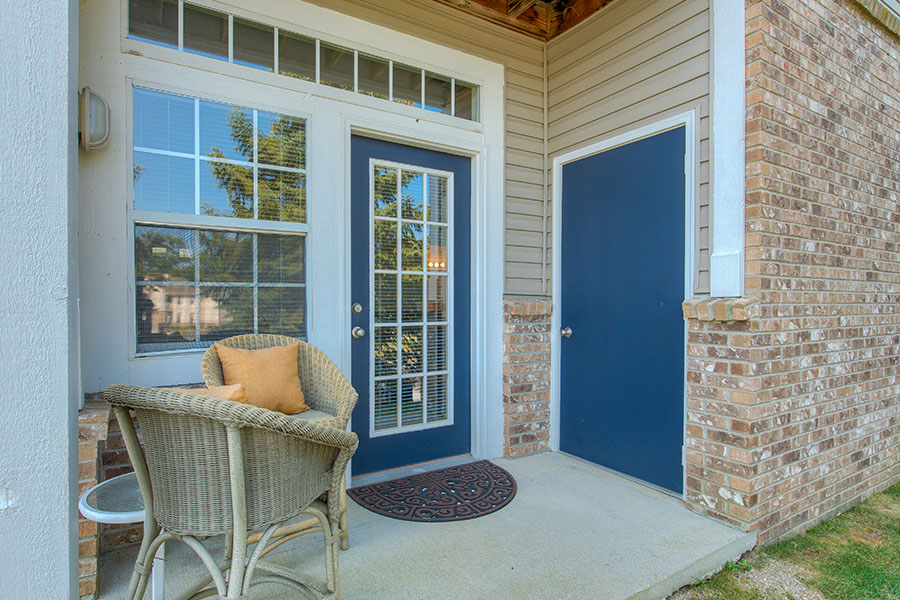 Doormats are ideal for taking care of muddy feet and
pet paws
, but they are able to double as apartment door decor in Fishers too. Doormats can be found in a range of colors, designs, and shapes. Select one that perfectly captures your own style. You can purchase them with intricate patterns, season-inspired themes, funny sayings, or the classic greeting on them. Whichever type you choose, having that added detail at your door to greet your friends and family makes your home seem more engaging before they even go through the door to
see the interior of your apartment.
Use A Planter For Natural Apartment Entryway Decor In Fishers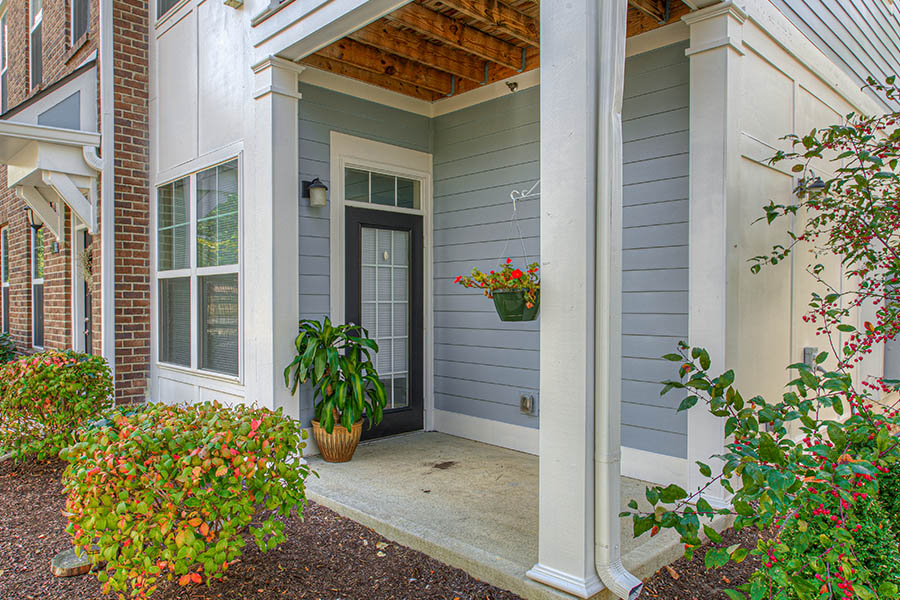 When your unit has an outer door with a porch or steps, you can incorporate potted plants for a touch of beautiful entryway decor. Position an attractive planter to show off dynamic plants and flowers. You have the ability to buy already arranged planters at lawn and garden centers or pick out a few of your most preferred plants and arrange them yourself. Or try something different with a sophisticated topiary tree in a pot or a planter of attention-getting cacti and succulents. Complete the look with an outdoor embellishment like decorative stones or lighting element, and you have one-of-a-kind apartment entryway decor in Fishers.
Welcome To Your Home At The Hamilton Luxury Apartment Homes
Come home to The Hamilton! Our lovely community features spacious apartments and sought-after amenities to give you a sense of home in Fishers. Contact 317-900-4375 or schedule a tour. Our leasing professionals are excited to be your guide and respond to any questions you have.