What To Know About Apartment Parking In Fishers

Figuring out what amenities you need goes a long way in helping you locate an apartment. For numerous people, convenient parking is the top consideration. Are there attached garages available? Is there a parking garage on property? You will probably encounter many different types of apartment parking in Fishers. Here's what you need to know about them.
Types Of Fishers Apartment Parking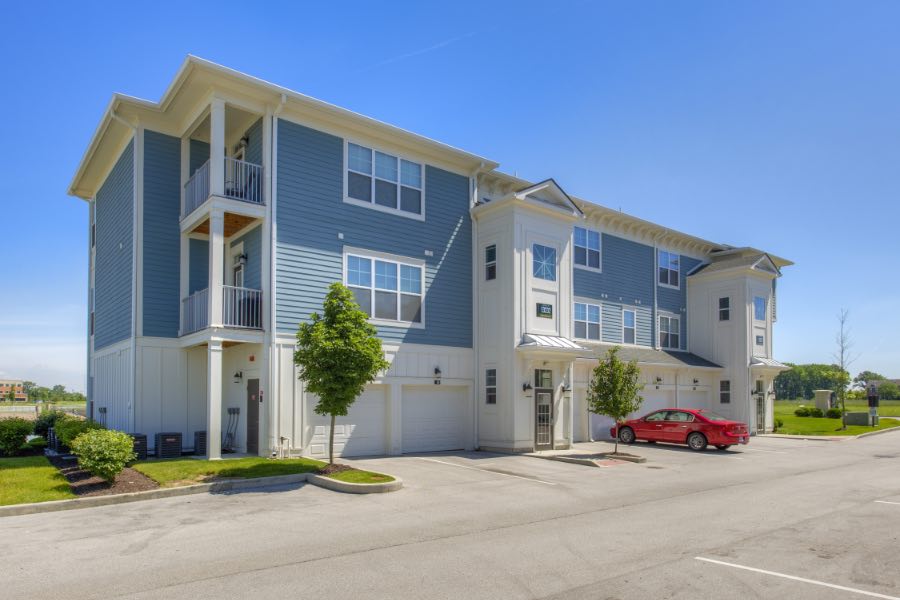 Just like there are numerous types of apartments, there are also a range of apartment parking choices. The location of an apartment community will play a large role in what kind of parking you will encounter. For instance, you're more likely to find a parking garage in a crowded city center than in outlying areas. On the other hand, open parking lots with plenty of spaces are generally found in the suburbs. Here are several options you'll come across:
Attached garages: The ultimate in convenience as you never have to set foot into the cold to get to your car.
Detached garages: Another fantastic alternative that offers improved security and protection for your vehicle.
Parking garages: Usually found in city centers, parking garages are safer than street parking while supplying convenience and weather protection.
Carports: You'll be glad you have protection from severe winter weather.
Parking lots: An open lot makes it easy to find a space. You won't have shelter from weather extremes, but you also won't have an additional charge to pay either.
Top Reasons To Get An Apartment Garage In Fishers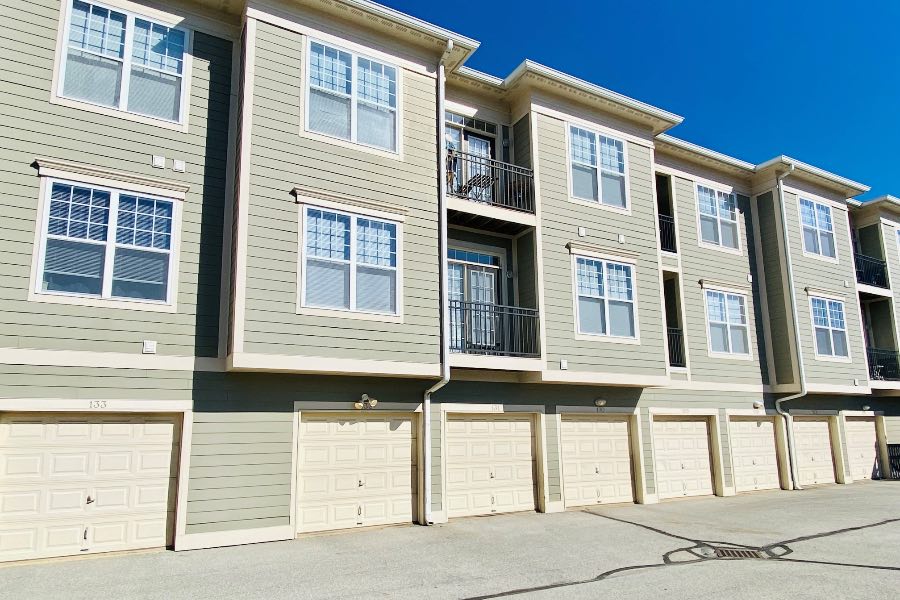 Once you have an apartment garage in Fishers, you might not ever be able to get by without one. Granted, you'll have to pay a little more each month in your new locale, but the advantages will override the expense. Here are several reasons why garages are a great optional amenity:
Security and peace of mind: Ever leave your purse on the passenger seat or fail to secure your vehicle? No need to be concerned about opportunistic thieves if your transport is in its own garage.
Weather protection: Keeping your vehicle out of snowy and icy conditions is an undeniable benefit. But garage parking also helps avert damage from excessive sun and heavy winds.
Protection from others: Let's face the facts, not every driver is careful when parking their car. A garage safeguards you from careless drivers.
Convenience: Getting to your car without venturing outdoors is definitely convenient. Even a detached garage will be right next to your apartment. You won't need to walk across the lot or to the street to reach your car.
Extra storage: Don't plan on having tons of storage space, but you will probably have extra room for a couple possessions you don't wish to have in your apartment.
A Few More Things To Know About Apartment Parking In Fishers
There are a couple of things to understand before picking what kind of apartment parking you need. You should plan to pay an extra charge for carports and all types of garage parking. If you choose a carport or a parking garage spot, you'll usually have an assigned space. Parking lots may include reserved and unassigned spots, so you'll have to understand what is offered at specific communities. In addition, if you don't have a car, make sure a parking fee isn't included in your rental fee. Leasing representatives can inform you of the types of parking offered.
Find Plenty Of Parking At The Hamilton Luxury Apartment Homes In Fishers
Searching for a new community for you and your car to call home? You'll discover convenient parking and spacious apartments at The Hamilton Luxury Apartment Homes. We have a range of floor plans and upscale amenities to complement your lifestyle. Request a tour today or call 317-900-4375 if you have a question.