The Apartment Cleaning Checklist For Fishers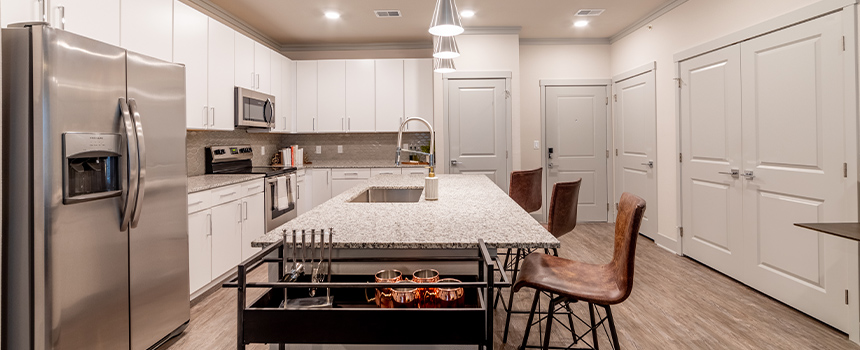 If it's time for spring cleaning or your Fishers apartment really looks grubby, a thorough cleaning will get it neat and tidy again. It can be easy to get overburdened when trying to do more than you should at one setting. To make straightening up your place more manageable, we've came up with an apartment cleaning checklist for Fishers tenants.
Your Fishers Apartment Cleaning Checklist For Every Room
Do these jobs in every room of your apartment before addressing individual rooms to be as efficient as possible. Reference this apartment cleaning checklist for Fishers to keep track of everything.
Declutter table tops and other areas.
Dust ceilings and any decorative trim.
Use a duster or cleaning wipe for the tops of doors and their frames.
Wipe off walls and baseboards.
Wash windows with glass cleaner and a cloth.
Wash or dust window coverings.
Disinfect doorknobs.
Vacuum or mop floors and treat scuff marks and stains.
Dust the slats and all other areas of all ceiling fans.
Take out the trash.
Living Room Cleaning Checklist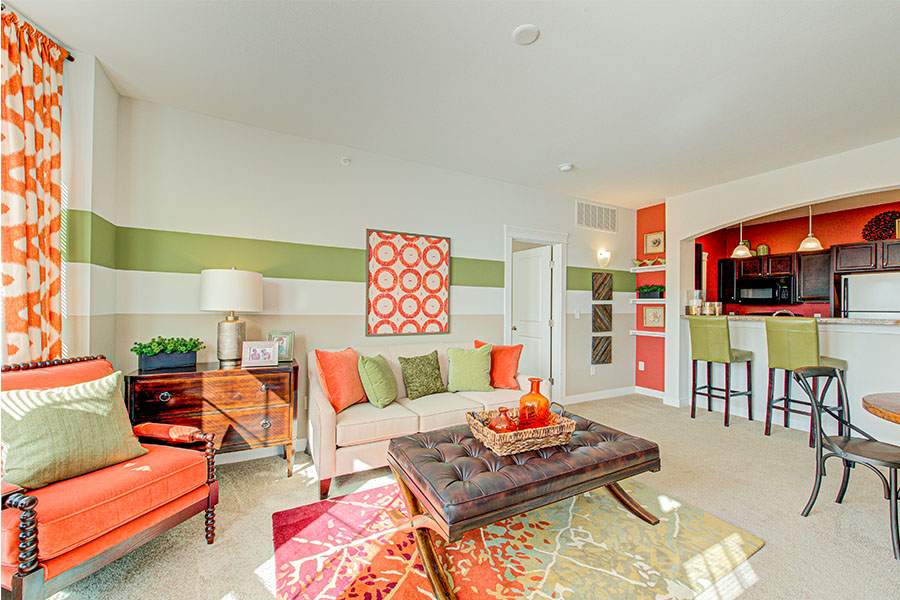 No matter if you prefer hosting get-togethers or sitting on your own, keep your living room cozy and inviting with a regular cleaning.
Vacuum and spot-clean furniture. Use a hair removal tool if pets are present.
Dust flat surfaces and everything on them.
Wipe down electronics safely with a microfiber cloth.
Revive wood pieces by polishing.
Wipe down and sanitize all remotes.
Be sure that everything you need like remotes and coasters are found nearby.
Cleaning Checklist for Dining Rooms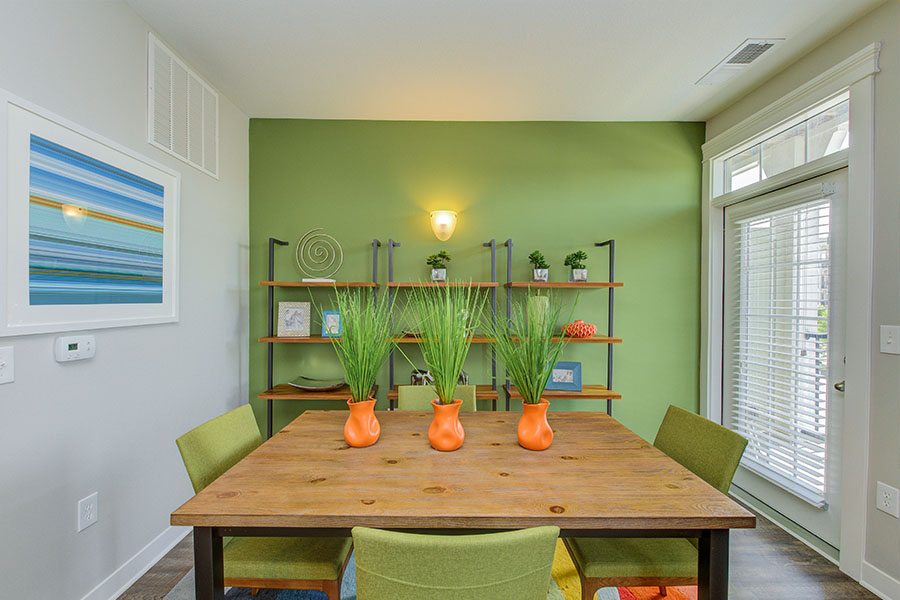 The majority of unsightly spots in the dining room are a result of food. For dried food clinging to the floor or table, put a warm, damp rag over it for a few moments to soften it a bit.
Sweep crumbs from your surfaces and spot-clean tacky places.
Wipe off chair backs and legs.
Polish a wood table or make use of a glass-cleaning product on glass surfaces.
Use a synthetic or feather dusting tool to clean off open shelving with glassware or other breakables.
Cleaning Checklist for Apartment Kitchens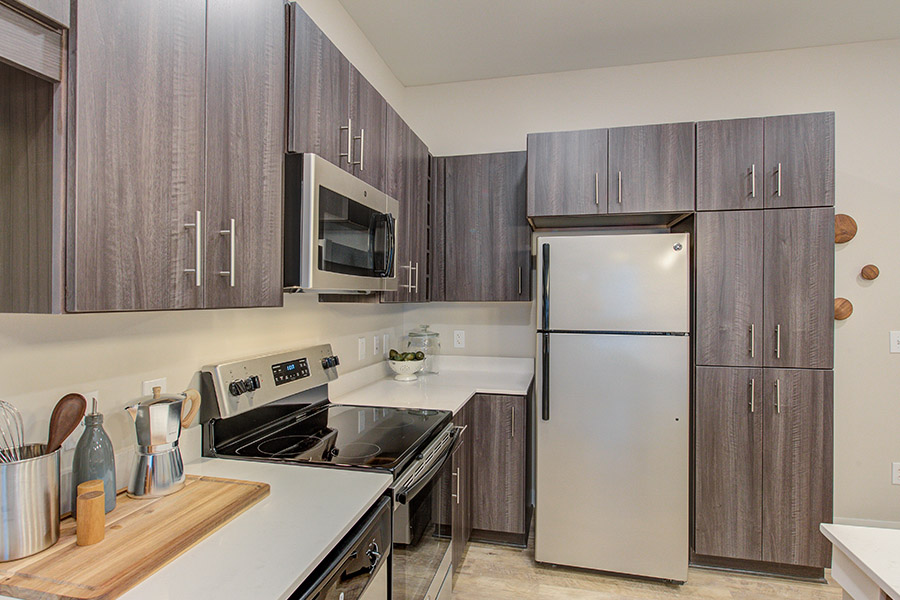 Kitchens usually are messy and sticky from your daily meal prep. You could use off-the-shelf cleaners to remove those greasy stains, but a handful of everyday options are great choices too.
Give the cabinets a wipe with a cloth dampened with soapy water and quickly follow behind with a a clean, slightly dampened cloth].
Clean off counters with an appropriate product for the counter material or simply use white vinegar.
Clean the sink with a mixture of baking soda and a bit of water. Some baking soda down the garbage disposal will help in eliminating foul odors. Rinse it with water after about 10 minutes.
Run a hot water cycle on the dishwasher with a shallow food storage container of vinegar on the upper rack. Wipe out inside and out with a clean cloth.
Get a cup of water boiling in the microwave to let the steam work on any hardened food scraps. Wipe out with your choice of damp cloth or sponge.
Wash stove drip pans in your sink. Spray the oven door and stove with a store-bought cleaning solution or equal parts household vinegar and water and scrub.
Act in accordance with your oven's self-cleaning instructions or just use baking soda and water to wash it out.
Use a food-safe cleaning product or an equal blend of vinegar and water to take care of the the fridge shelves and interior; follow with a damp cloth. Once done, move the fridge and use a broom to sweep the floor.
Bathroom Cleaning Checklist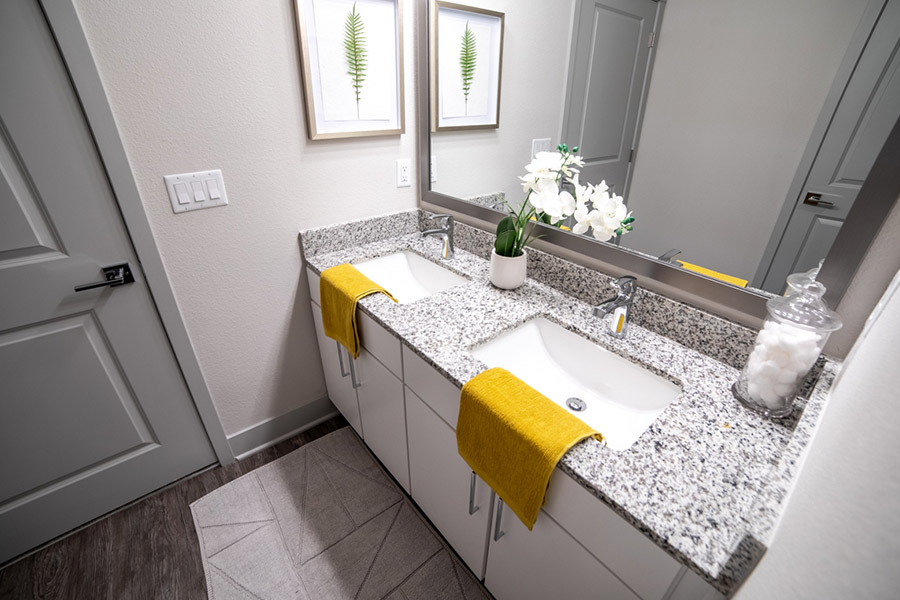 If you dread bathroom cleaning, do simple cleaning tasks every day to keep the bathroom from getting too messy.
Clean mirrors with an appropriate cleaning product and a clean rag.
Wipe down countertops with proper cleaners for your surface or a solution of water and vinegar on a clean rag.
Wipe down cabinetry with some soap and water and follow with a damp cloth.
Scrub the toilet bowl.
Wipe down the toilet with disinfectant or vinegar.
Wash off the tub and shower with your preferred cleaner or vinegar-water mix.
Bedroom Cleaning Checklist for Fishers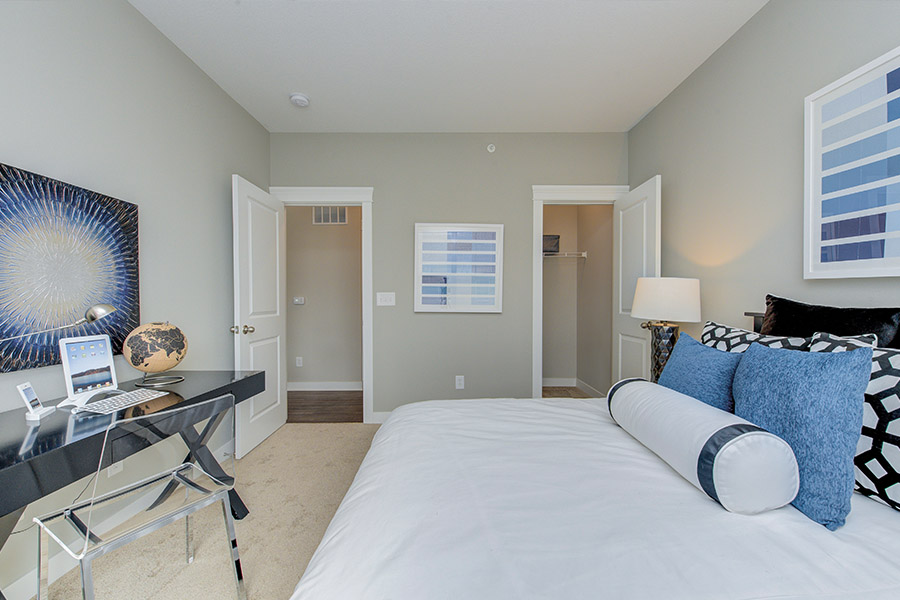 You'll sleep better in a dust-free and uncluttered bedroom!
Tidy up or rearrange your closet.
Use a duster for flat surfaces, lamps, and knick-knacks.
Change and wash the sheets.
Grab your dirty clothes from the floor and place them in the hamper or laundry basket.
Utilize a broom to dust below the bed.
Discover A Spacious Apartment At The Hamilton Luxury Apartment Homes
A dirt-free place to live is great, but sometimes you need a new apartment entirely. You should consider the spacious, luxury apartments at The Hamilton. Call our leasing specialists at 317-900-4375 or arrange a tour to get started.