Your Guide To Apartment Pool Safety In Fishers

The opening of a swimming pool is like the unofficial start to the summer season. You're excited to relish your free time in the water. But before you jump in, take note of this straightforward guide for apartment pool safety in Fishers. A few prudent safety measures will go a long way to keeping you and your family out of harm's way when frequenting this widely enjoyed apartment amenity.
Top Apartment Pool Safety Tips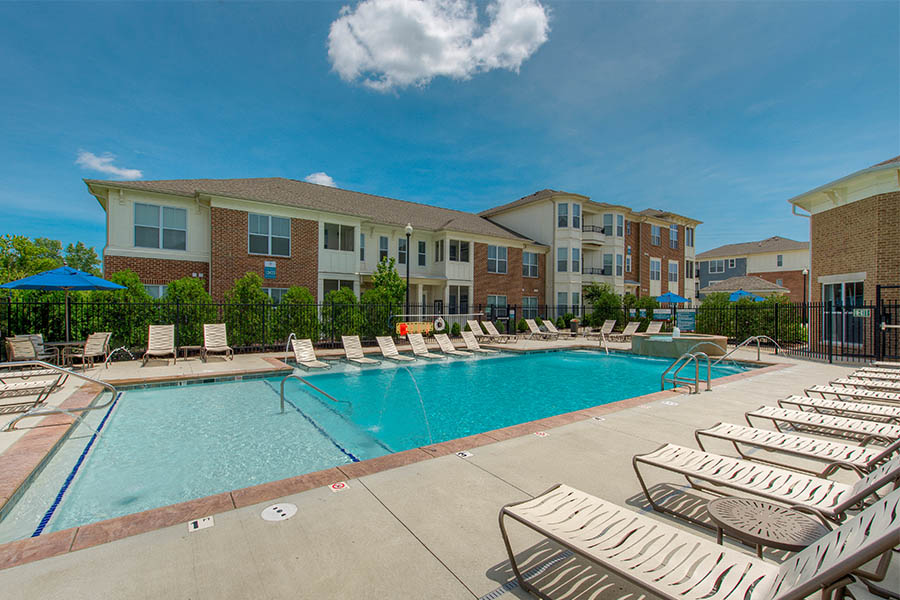 Even though they are enjoyable and relaxing, swimming pools do pose a potential danger, especially for inexperienced swimmers. To make certain you have a great time, follow these essential apartment pool safety recommendations for Fishers.
Bring someone along: Regardless of whether you're a strong swimmer or a beginner - you need to have someone with you in case of a problem. Mishaps can happen no matter your age, health, or physical fitness.
Pay close attention to little ones: If you have little kids, make sure they use a correctly sized life jacket of buoyancy aid. And make sure to supervise your children diligently at all times, even when they're not in the pool. A little one tottering on the edge of a pool is an emergency about to unfold. If your children haven't learned how to swim, the summertime is an excellent time to sign up for classes.
Finish your lunch before getting in: Your mouth should be clear when stepping into the pool to keep yourself from choking. So finish your food and dispose of your gum before jumping in.
Avoid diving, running, and horseplay: Pool decks are slippery, and apartment swimming pools are typically not that deep. For these reasons, diving, pushing, and running should be avoided in all situations to avert injury.
Stay away from holding your breath underwater: We've all observed children compete with one another in a contest of who can hold their breath the longest. This is ill-advised for any age group as it can lead to losing consciousness and drowning.
Be weather smart: Be aware of weather warnings, and if you discern thunder or catch sight of lighting, don't disregard it. Exit the water and move to safety.
Follow all visible instructions: Your apartment community will have guidelines posted. Adhere to them and make sure your guests do too. They are there for your personal well-being.
Avoid glassware: Choose plastic containers or cans when planning your day at the swimming pool. Glassware and hard concrete surfaces don't mix. Shards of glass from a broken glass bottle are dangerous for uncovered feet.
There's no reason why you can't family can enjoy a fabulous time at your apartment's swimming pool this summer. Just be certain to play it safe whether you're in or around the water.
Trying To Find An Apartment With A Pool In Fishers?
Stay cool and revel in the fun of an apartment swimming pool in Fishers at The Hamilton Luxury Apartment Homes. We offer the high-end amenities you're searching for and a vast range of floor plans to choose from. Schedule a tour to discover your future home today. If you need more information, feel free to call 317-900-4375 and chat with one of our helpful leasing specialists.